Help for Ukraine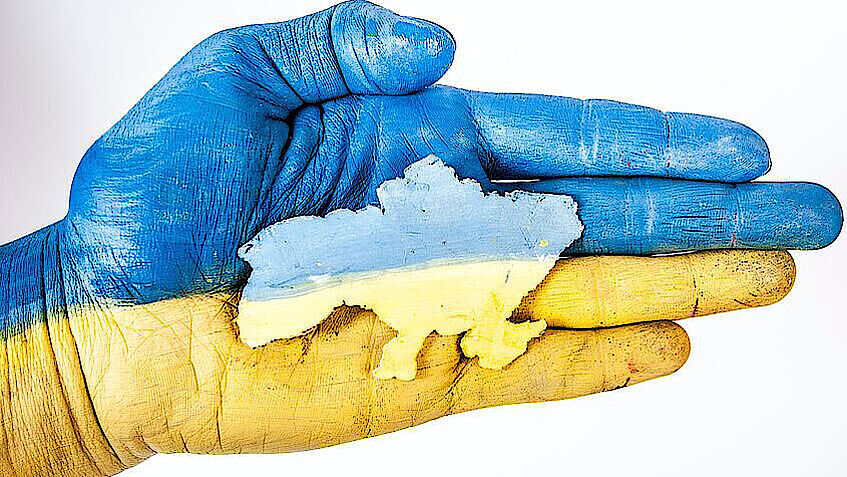 In the previous weeks, many spontaneous initiatives in our Faculty and outside started collecting donations for Ukrainian refugees and several research institutions organized aid programs to help Ukrainian scientists in need.
We as a Faculty support these initiatives and want to provide an overview over some of the ways in which you can help right now.
If you want to add an initiative, write us an email.
---
Collection of donations at UBB
Philipp Maier from the Department of Cognitive and Behavioral Biology is collecting donations at UBB this week in collaboration with Homes for Ukraine.
He is available from 07.03. to 11.03. from 09:00 to 16:00 to collect donations. His office is at UBB room number 5.010. His phone number is +43-1-4277-76106l. If you have larger donations, call beforehand as there is a trolley available.
Items that are needed the most right now are:
durable food (rice, pasta, cans of beans, lentils, etc., canned meals, muesli bars)
hygiene products
---
Support group at VBC
The Vienna Bio Center's efforts for donations and other initiatives are coordinated in an MS-teams channel. If you want to join this group, send an email to one of the following addresses:
They will send you an invite (works only in the browser-view of MS teams).
---
UniVie supports Ukraine
The many initiatives of the University related to the war in Ukraine are collected on this website.
Information and support for Ukrainian students
A collection of donations at the University (Seminar Room 10, TP Mian Building from 9 am to 3 pm), organized by "Volkshilfe" *
Expert statements
Resources of how to explain the war to children
* They especially need medical equipment like needles, gloves and bandages right now
---
ÖAW - JESH-Ukraine emergency call
The Austrian Academy of Sciences is offering an emergency call for applications from Ukrainian researchers as part of its academic mobility programme "Joint Excellence in Science and Humanities" (JESH).
The aim of the special call JESH-Ukraine is to support Ukrainian scientists who had/have to leave their country in temporarily carrying out a scientific project at an Austrian research institution.
More Information here
---
List of research groups who take in Ukrainian refugee-scientists
In a google doc, many labs around the world list positions or other resources that they can offer to Ukrainian Scientists. If you have a position available, you can add it to the list here.
---