The Faculty of Life Sciences
University of Vienna Biology Building (UBB)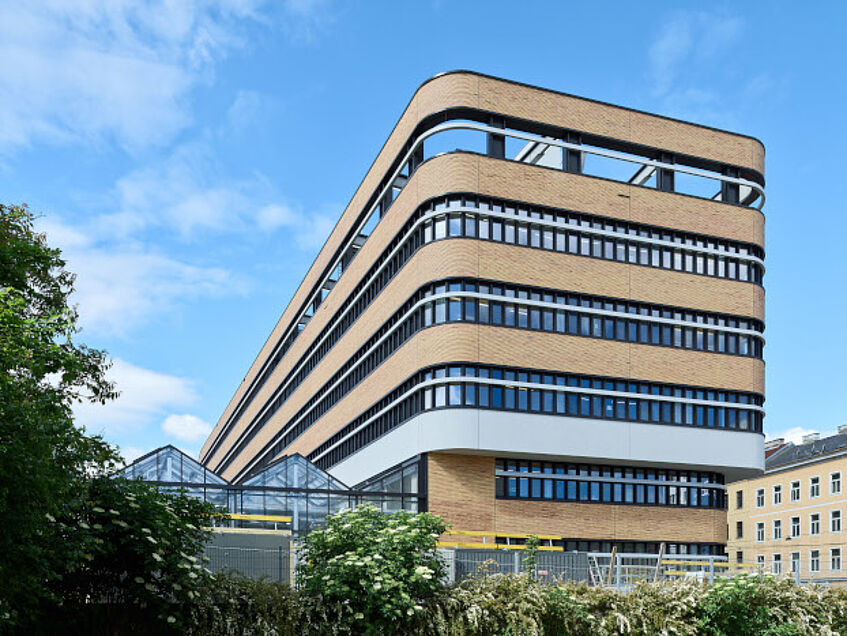 University of Vienna Biology Building (UBB)
The Departments of Biology have found their new academic home in the University of Vienna Biology Building at Djerassiplatz 1 in the 3rd district. More than 5,000 students and nearly 500 employees will use the sustainable building for studying, teaching, research and administration.
The building with the eye-catching facade of 400,000 clinker bricks was realized based on the plans of the Berlin architects Karsten Liebner and Marcel Backhaus.
We look forward to welcoming you soon!
Insights into the move
In the course of the move, delicate pieces from the collections as well as large equipment had to be relocated.
Among others, 3 large skeletons, 100 Blaschka glass models and the 5000kg MicroCT were moved into the new University of Vienna Biology Building.
Events
More events