Nothing in biology makes sense except in the light of evolution. (Theodosius Dobzhansky)
Thematic Areas
The Faculty of Life Sciences reflects the breadth of disciplines dealing with life on Earth. Research focuses on Organismal Systems Biology, Functional Ecology, Botany and Biodiversity Research, Pharmaceutical Sciences, and Nutritional Sciences.
Organismal Systems Biology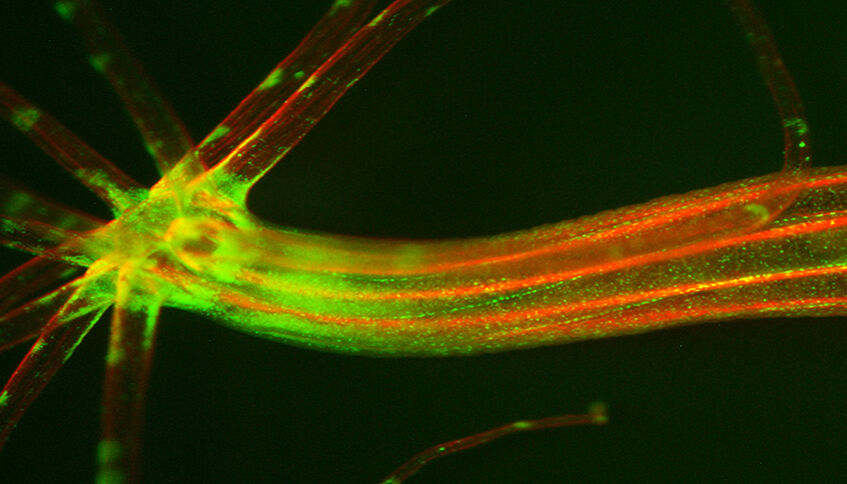 The dynamics of the physiology, developmental and evolutionary processes of organisms and the neural, social and environmental flows of information are at the core of the research questions of Organismal Systems Biology. [read more]
Botany and Biodiversity Research is focused on biodiversity in all ecological and evolutionary dimensions with expertise from ecology, morphology, and evolutionary biology. Plants, fungi, as well as animals are investigated. [read more]
Pharmaceutical Sciences aim at the discovery, development, and appropriate use of medications for public welfare and safety. They focus on identifying and characterising both new biologically active natural products and synthetic drugs. [read more]
Functional Ecology aims at gaining insight into the structures and functions of terrestrial, limnic and marine ecosystems and their microbial, floral and faunal communities. Specific importance is attached to research on microbial communities as well as their relations to the biotic and abiotic environment. [read more]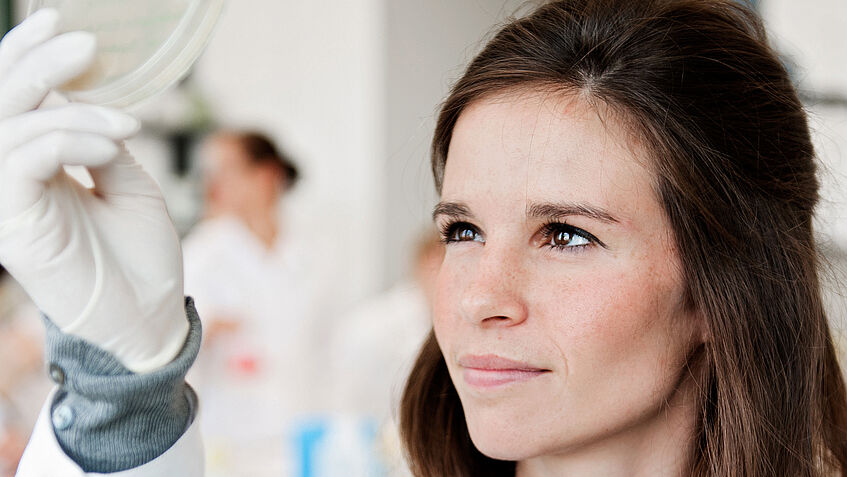 The focus of Nutritional Sciences is on molecular and cellular research with an orientation towards systems biology. We apply genomic, transcriptional, proteomic and metabolic strategies, thereby also contributing to developing biomarkers. [read more]
Key Research Areas
Key Research Areas were established to increase the visibility of specific research fields within the Faculty, to strengthen already excellent research fields, to support the development of new and relevant research topics, and to set new trends in already excellent areas.
Joint initiatives and programmes
While multiple interactions between members of the different disciplines represented at the Faculty of Life Sciences are established, there are also exciting collaborations with other faculties of the University of Vienna and research institutions in and outside Austria.
Innovative training networks (ITN) bring together universities, research centres and companies from different countries worldwide to train new generations of researchers. The funding boosts scientific excellence and business innovation, and enhances researchers' career prospects by developing their skills in entrepreneurship, creativity, and innovation.
Doctoral Programmes ("Doktoratskollegs") are significantly supported by the Austrian Science Fund (FWF) and are designed to be training centres for highly qualified early stage researchers from the national and international scientific community.
With the establishment of the Vienna Doctoral Schools (VDS) - as well as Vienna Doctoral Academies-VDA - the university has set a further initiative to foster doctoral training.
In order to foster interdisciplinary cooperation among faculties as well as between the University of Vienna, and the Medical University of Vienna the following instruments have been implemented:
Five Research platforms are established at the University of Vienna with the participation of the Faculty of Life Sciences.
The University of Vienna and the Medical University of Vienna jointly funded 1.3 million € for the establishment of 6 Research clusters, two of them with participation of members of the Faculty of Life Sciences.
Research networks bring together researchers at the University of Vienna, in particular in subject areas that are relevant for society. Currently, three research networks are established at the Faculty of Life Sciences.