Knowledge Transfer
Green School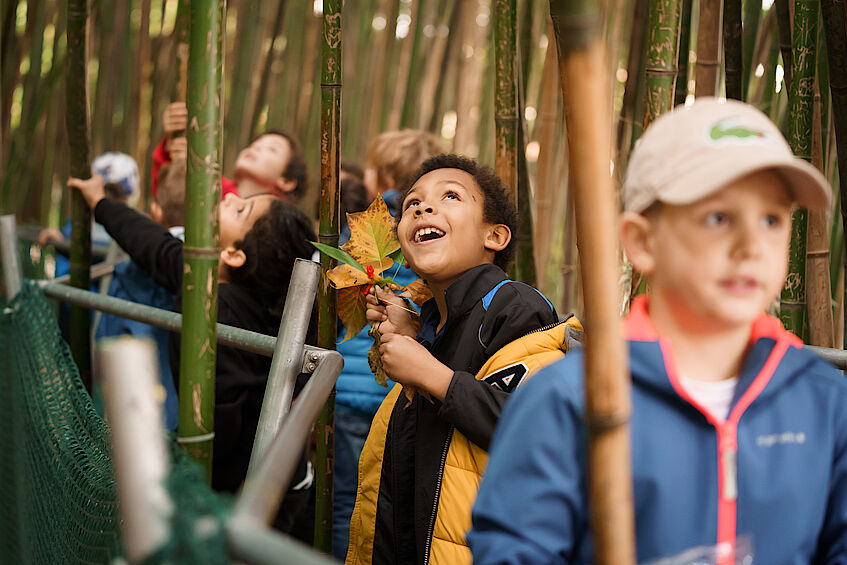 Green School
For more than 25 years, the Green School program at the Botanical Garden has offered fascinating insights into the world of plants. Botany comes alive and science becomes understandable within the framework of guided tours and workshops.

The program is aimed at people of all ages. Kindergartens, school classes and private groups will find a rich selection of seasonally changing themes. The Green School is engaged in climate education together with other partners.
Learn from the monkeys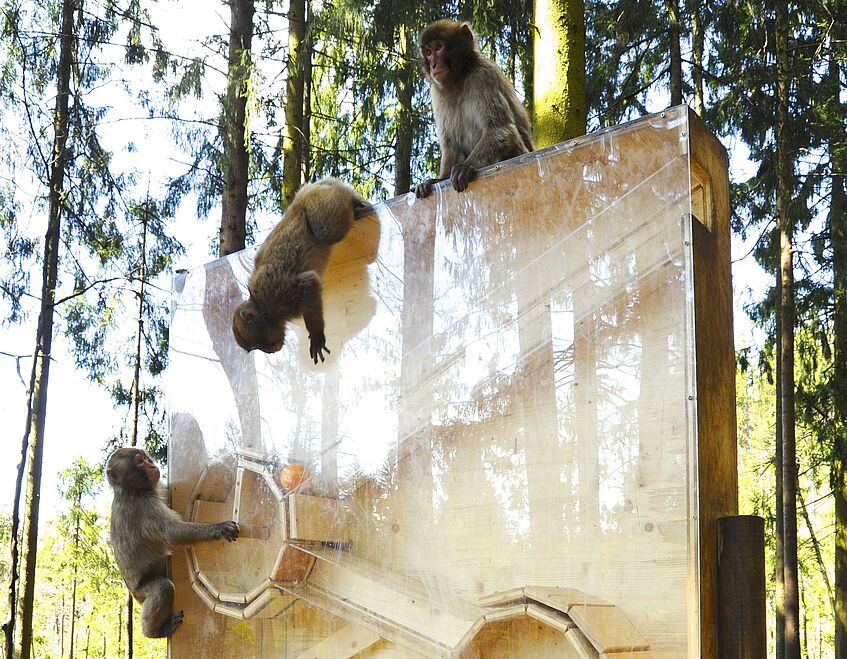 Learn from the monkeys
At the Affenberg Landskron field station (Monkey Mountain Landskron), workshops are offered for school classes as well as for adults and companies.

Many things can be learned from the Japanese macaques: Schoolchildren can observe the behavior of the animals, independently develop a study and thereby gain insight into scientific work in the field.

The intelligent social system of the macaques works like a large company. Each member contributes his part to the community and is guided to do so by the highest-ranking members. These insights will be important during leadership workshops.
In the footsteps of Konrad Lorenz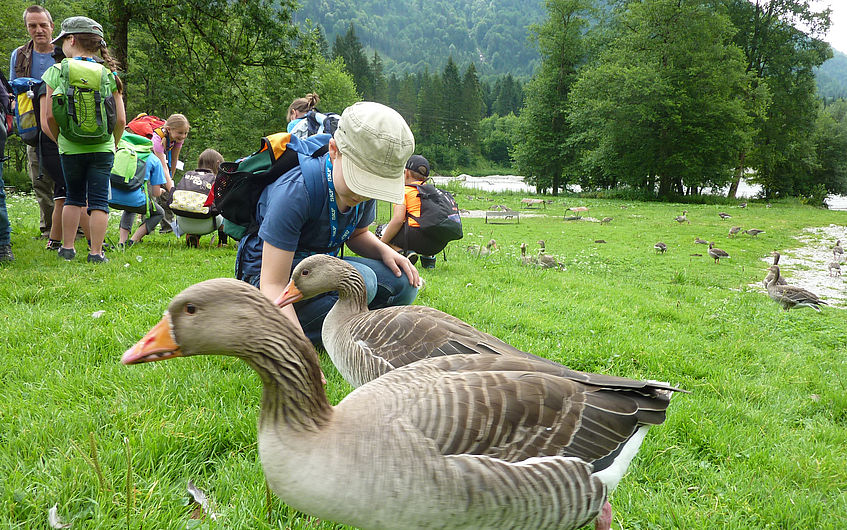 In the footsteps of Konrad Lorenz
The Konrad Lorenz Research Center (KLF) is promoting activities which aim to share the knowledge and expertise of the KLF with the wider community and particularly with pupils. The KLF is the initiator and co-organizer of the Almtal Children's University in Upper Austria.
In addition, the KLF is part of the regional program "Naturschauspiel". In the course of various activities, children become behavioral scientists and can observe free-flying gray geese and other animals of the KLF.
Experience research at Haidlhof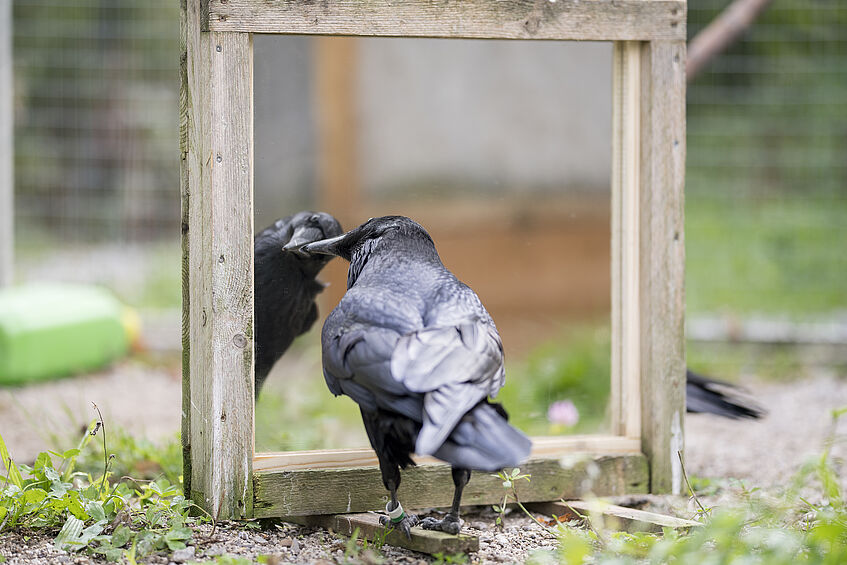 Experience research at Haidlhof
At the Haidlhof Research Station, international scientists study the intelligence of birds (keas, ravens and crows) and mammals (New Zealand domestic pigs).
Guided tours and programs adapted to each age group provide insight into daily life at the research station.
Visitors can learn more about the care of the animals, their training, and about current scientific studies, which are carried out completely without stress for the animals.





Fascinating water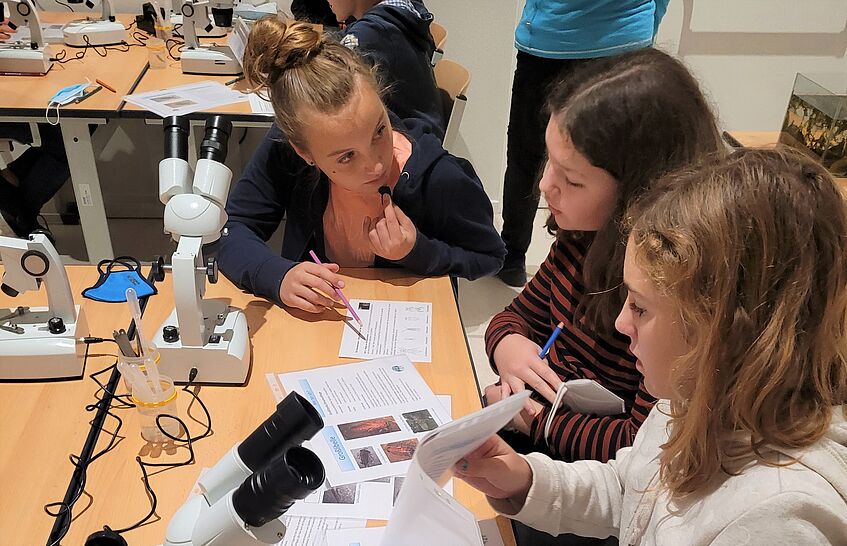 Fascinating water
To make science more tangible, the WasserCluster Lunz cooperates with the House of Wilderness.
In exciting experiments and games, children can learn about the characteristics of water as a living space. In field and laboratory experiments they get to know aquatic animals and learn more about their way of life.
WasserCluster Lunz offers guided tours for schools and other interested groups twice a year.