The CampSus Network supports the sustainable development of the Faculty of Life Sciences and the achievement of the sustainability goals of the University of Vienna. CampSus further combines and integrates relevant initiatives and projects within the faculty and stimulates information exchange across other faculties, universities and institutions. Topics include sustainable work processes, resource utilization, communication tools and infrastructure.
CampSus further acts as an interface between the University of Vienna's rectorate and the faculty to communicate and implement the University's sustainability measures in the departments and research groups.
The CampSus core team consists of the faculty's sustainability officer Eva Millesi, Luise Scheiber as coordinator in the dean's office, and sustainability communicators nominated by each department.
CampSus is further promoting sustainability in teaching. This includes providing information about relevant lectures, courses or other events, implementing and communicating sustainability measures in student labs, and stimulating students to participate in the faculty's activities, e.g. to conserve or improve biodiversity at the Faculty campus.
The Green Labs Austria, initiated at the Faculty of Life Sciences, have established important guidelines for sustainable working processes in laboratories and for strategies to minimize resource use and promote the recycling of plastic waste.
With the CampSus Initiative, we have started to establish a network open to all interested colleagues and students, serving as a platform for broad information transfer, the initiation and coordination of projects and joint activities, as well as the organization of talks, lecture series and events.
In the CampSus Initiative we support existing and aim to establish new collaborations with other institutions at the regional, national and international level to promote sustainability and contribute to achieve the University's climate goals.
Current information for employees is also available on the Intranet page.
Sustainability Officer: Eva Millesi (Department of Behavioral and Cognitive Biology)
Sustainability Coordinator: Luise Scheiber (Dean's Office)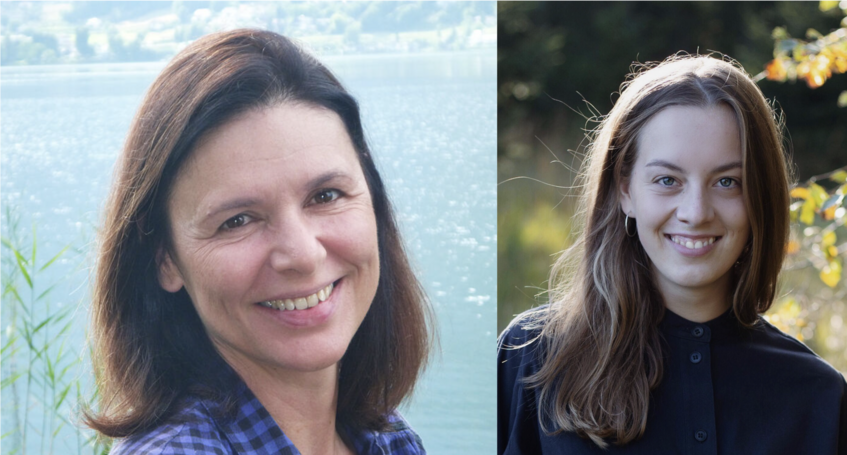 Events & Measures
Event: Sustainability on Campus
The event "Sustainability on Campus" took place in November 2022. Various sustainability initiatives were represented, and there was also a fermentation workshop, a clothing swap, and a plant market, among other activities. Afterwards, presentations on the CampSus Network and the Sustainable Development Goals were held. A great afternoon of exchanging ideas and learning!

More information here!
Green Terrace
In June 2022, the large terrace at the UBB was equipped with large tables naturally shaded by juneberry trees that bear small fruits in the summer (vitamin C bombs!). Native insect-friendly plants, as well as edible herbs have been planted.
Biodiversity Measures at the UBB
Together with students and employees, an adjacent area was replanted with insect-friendly, drought-resistant and native plants. Moreover, nesting aids for wild bees were built. Further biodiversity-promoting measures, such as the creation of sand beds for soil-nesting bees, are planned for spring 2023.
More information here!
Biodiversity afternoon
On 3/28, the CampSus Network hosted an afternoon of biodiversity. Students and faculty staff gathered at UBB to learn, craft and exchange ideas together.

During the event, Dominique Zimmermann talked about the habitats, threats and research projects around wild bees. She explained that especially in the city, small-scale biodiversity-enhancing measures can also be useful. Dominique researches hymenopterans (Hymenoptera) at the Natural History Museum and is also active on the board of NOBIS (Network of Biological Systematics Austria) and GoBugsGo.

Csilla Tragner and Julia Balasch presented the Austrian Youth Biodiversity Network. They talked about their experiences at the CBD COP15, as well as other projects and political campaigns. News from the network can be found on their Instagram channel: www.instagram.com/gybn.austria/

Finally, Michael Münch from the botanical garden showed the participants how to build nesting boxes for wild bees and what to look out for. The students and staff creatively created nesting aids from paper and plant tubes as well as clay. Some of these were then placed in the newly built "wild bee hotel" at UBB and are just waiting to be inhabited.